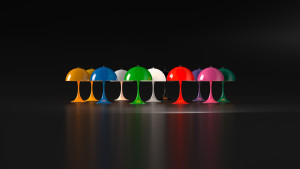 Louis Poulsen
Lighting classics in a new old splendour
Material analysis & digital reproduction
Product renderings
Product animation
We were initially received with a little scepticism at Louis Poulsen in Copenhagen. Considering the high standard of quality they demand from their own products — including the design classics from Verner Panton and Poul Henningsen — they felt that photography was the best medium for presentation. There were some misgivings from the team that rendering would not capture their craftsmanship and materiality. But they knew that generating images and film from CAD files could have its advantages. Such as the considerably reduced organisational work load and flexibility that would come with the ability to easily create multiple colour and material variants of products. We were able to prove to Louis Poulsen with our images that we could meet their quality demands. Setting a new standard, our visualisations were happily approved by Louis Poulsen.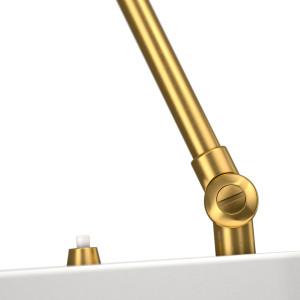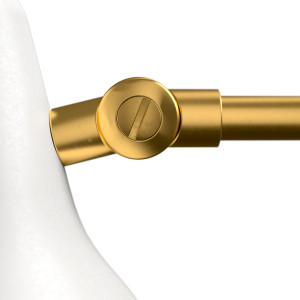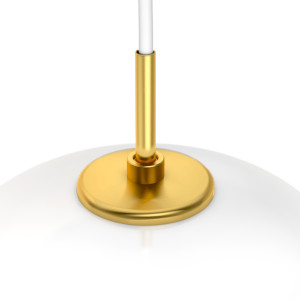 The key to good rendering is a love of detail and a good eye.
To professionally replicate a product using 3D technology, it needs to be studied and observed. This is the only way to render the finishing on something like a metal hinge or to see how light reflects off its brass. Which means we have to do some handwork: Masks and textures are drawn by hand, modelled and then layered on top of each other. We use special software that replicates materials for this process. We had to create three different brass textures for the hinge.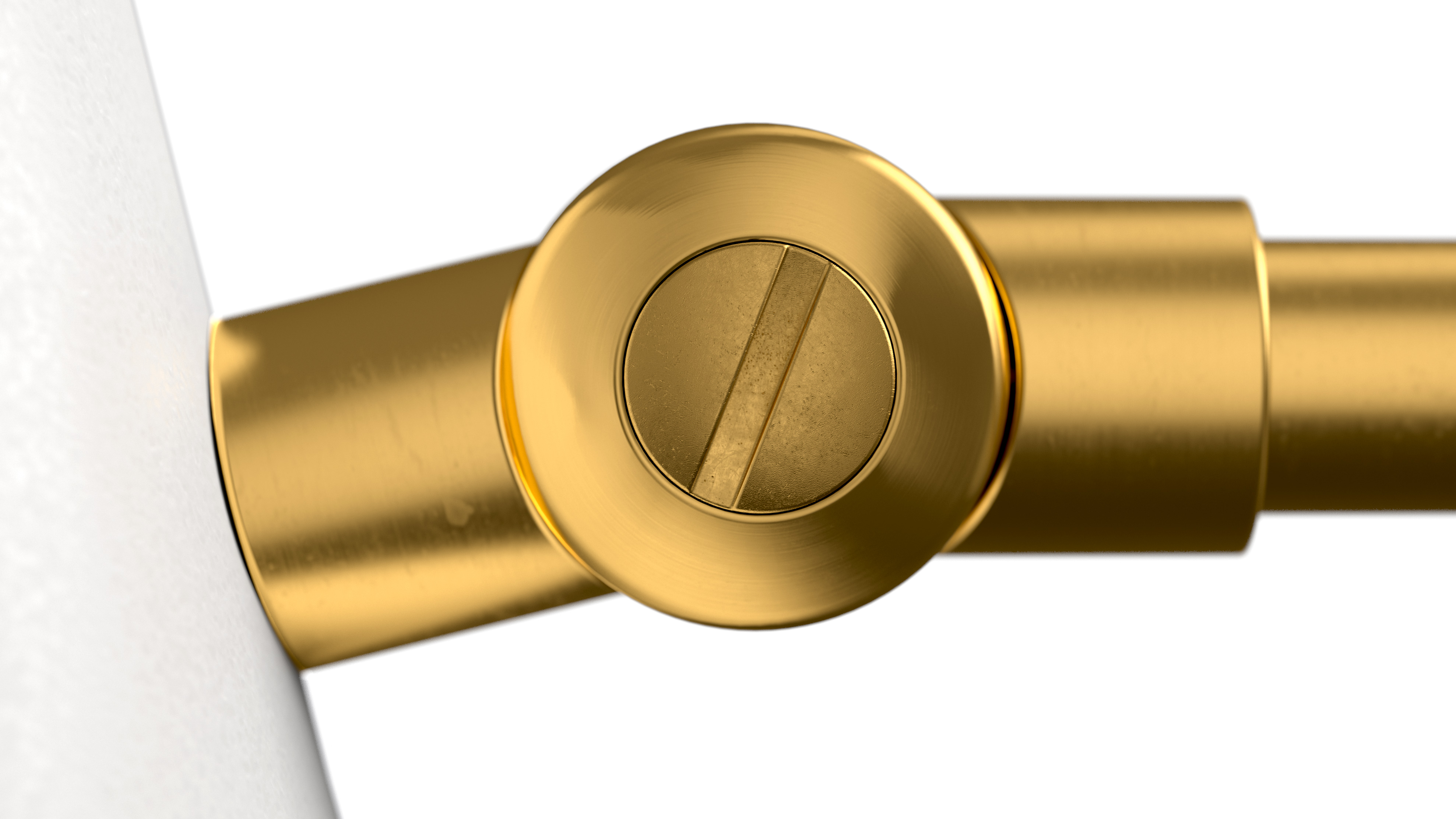 "Move the Softbox a little to the right... That's it, stop! Great!" The art of setting lights.
With light, we can do magic. Only with light can we see the materiality and the objects. We can use 3D to arrange light like in a photo studio. This is where our analogue photography experience is so valuable as it helps us to know exactly when and how to utilise digital technologies. We often get the best results when we make an exact technical replication of a lighting set up. This procedure helped us to a 1:1 visual match with analogue photography on the Panthella Mini.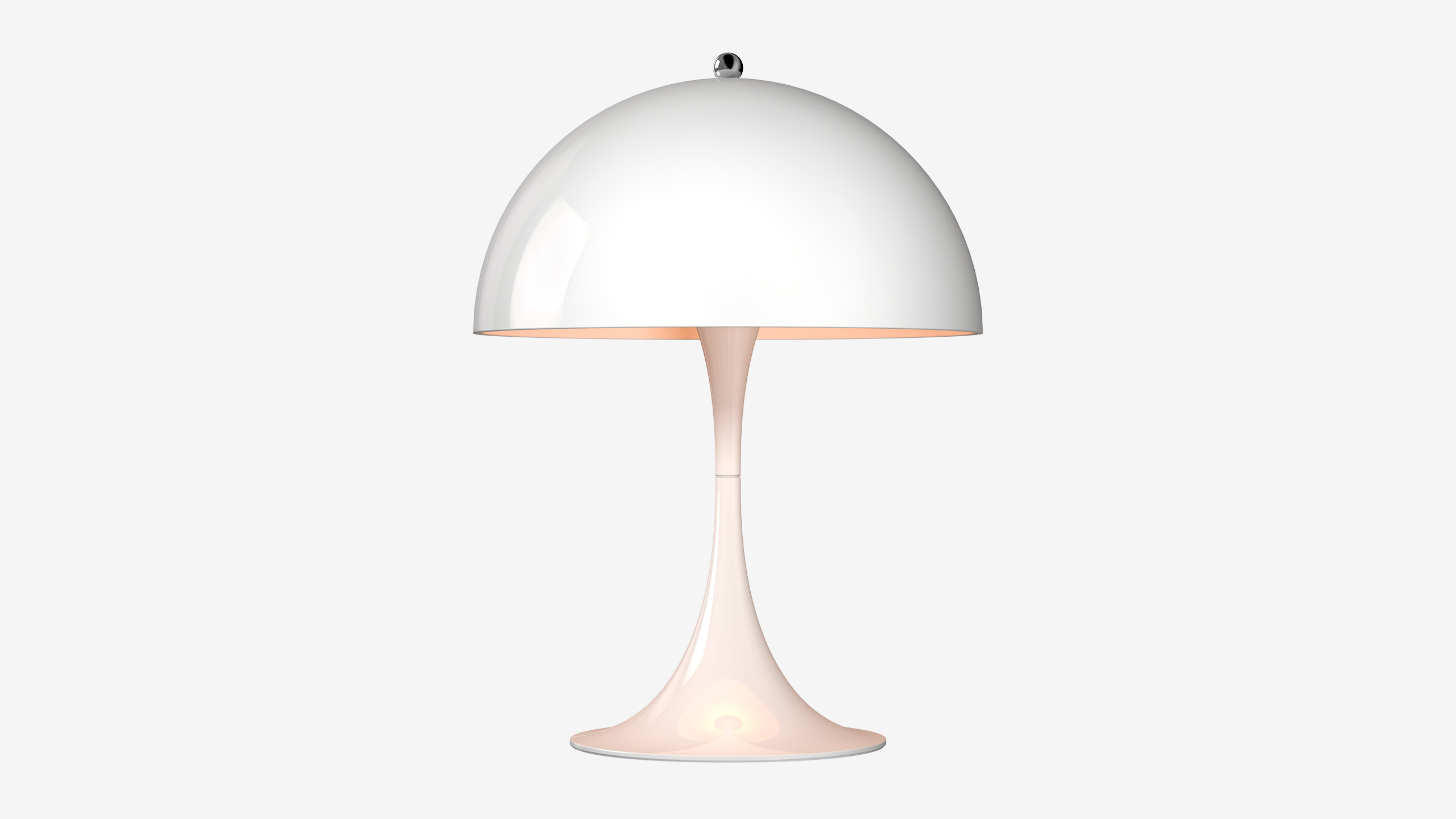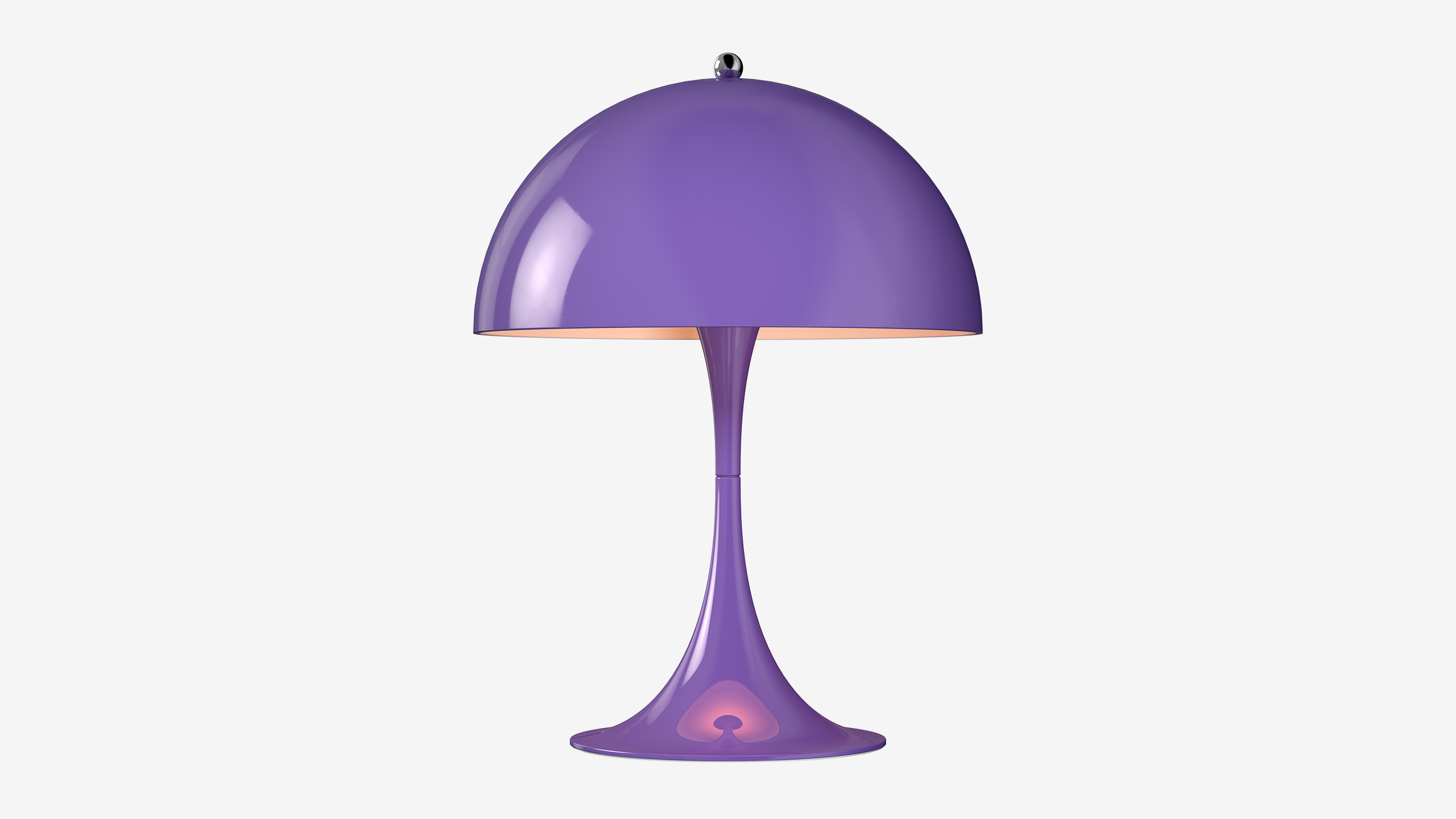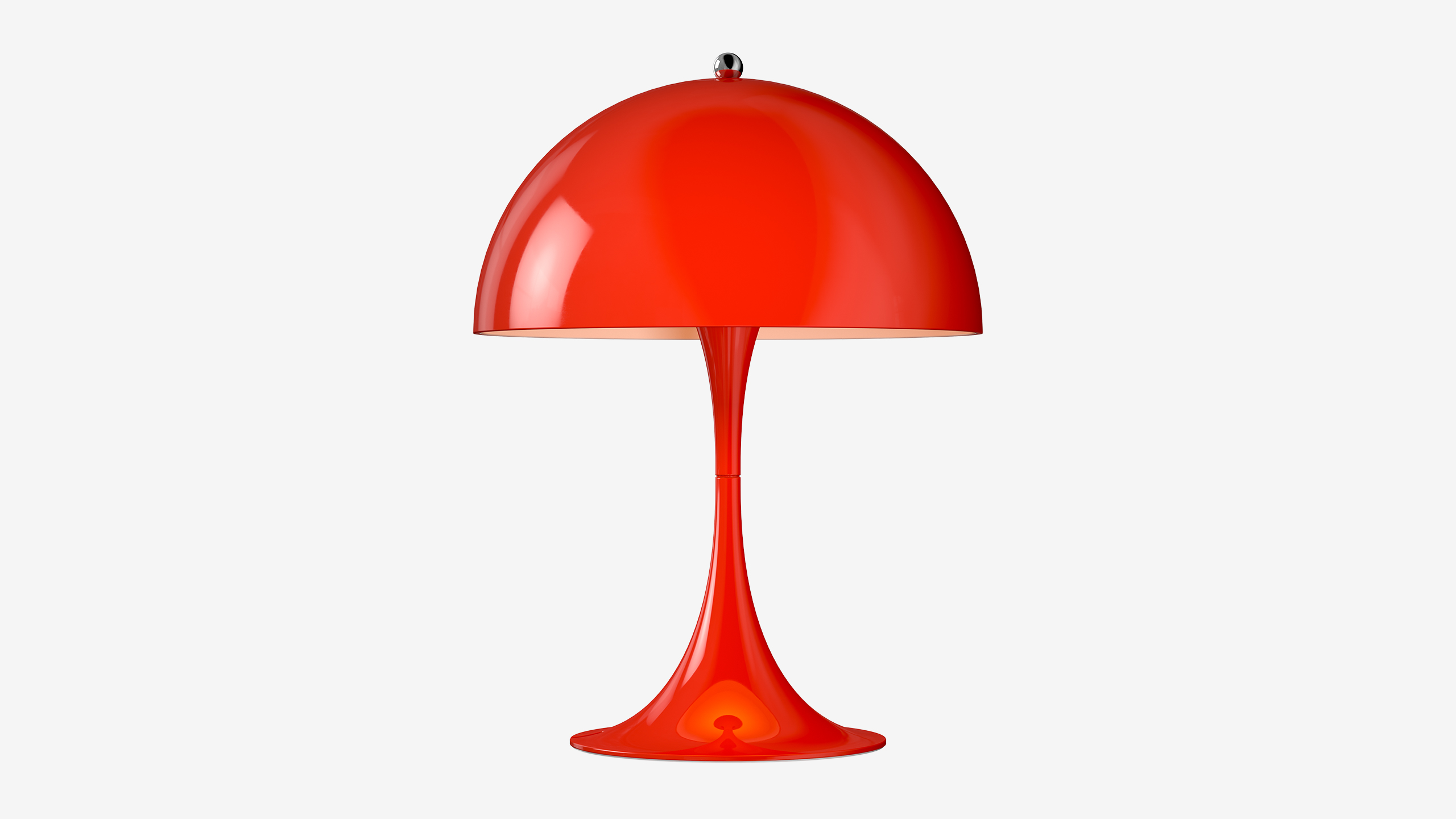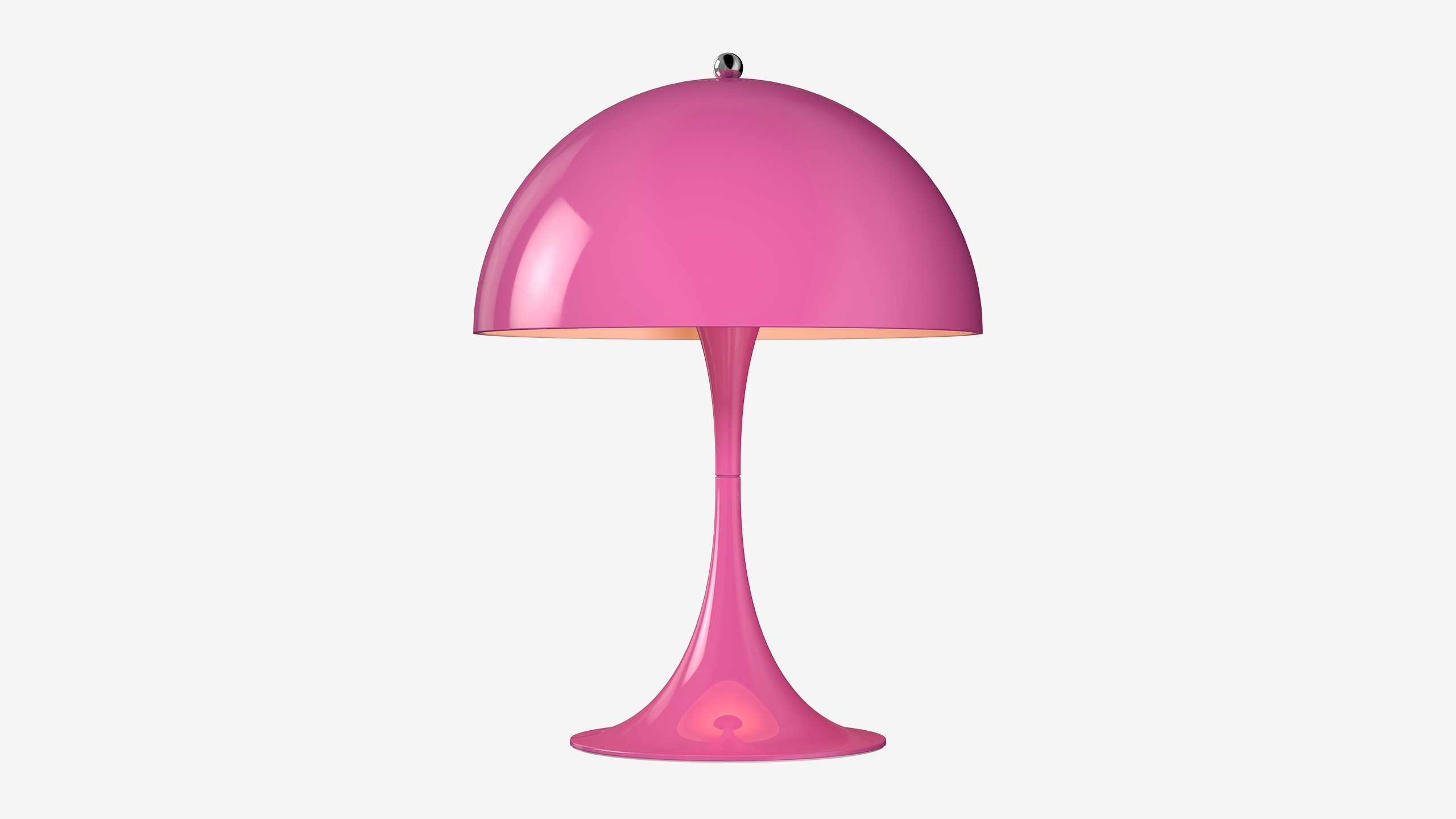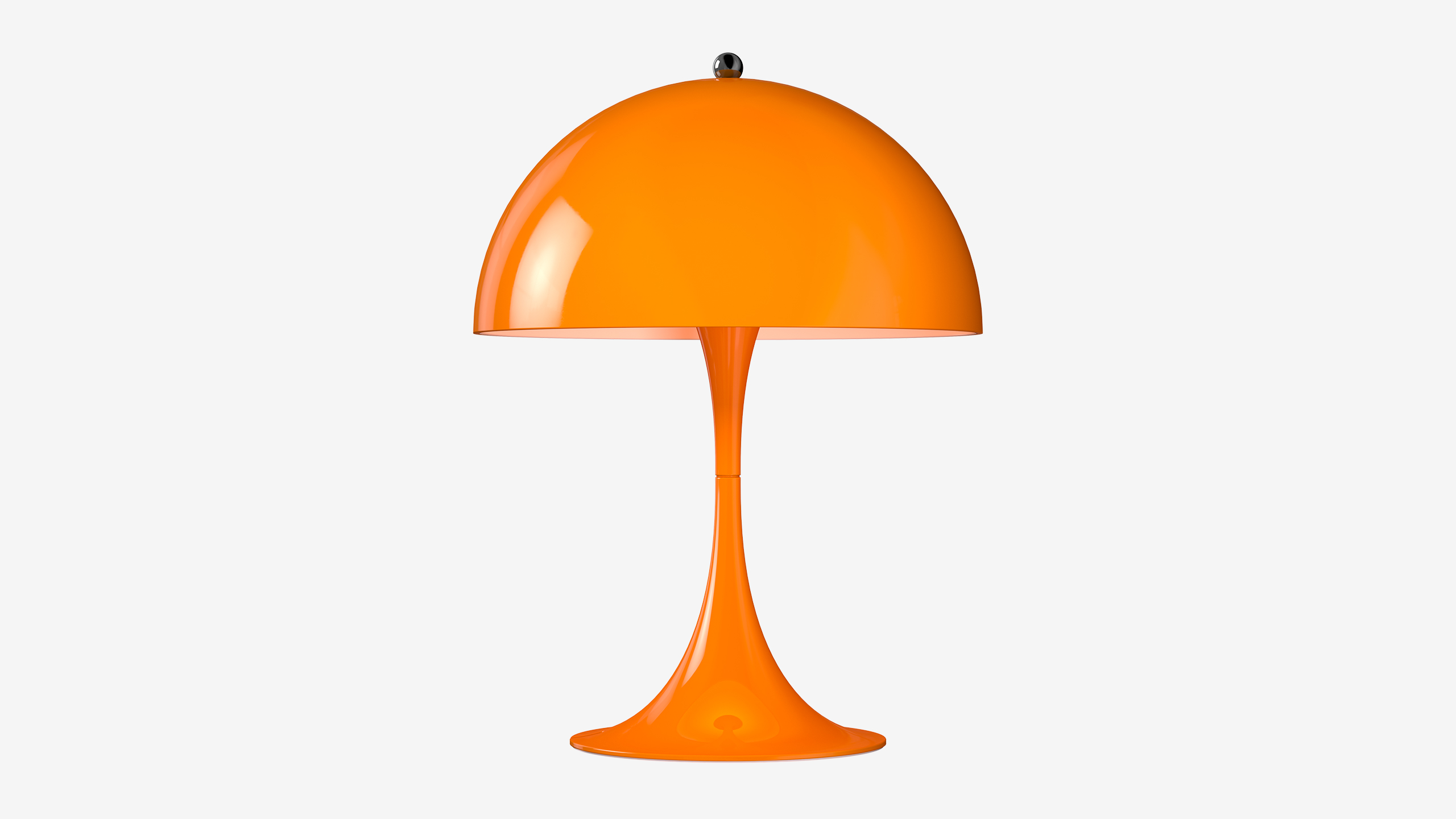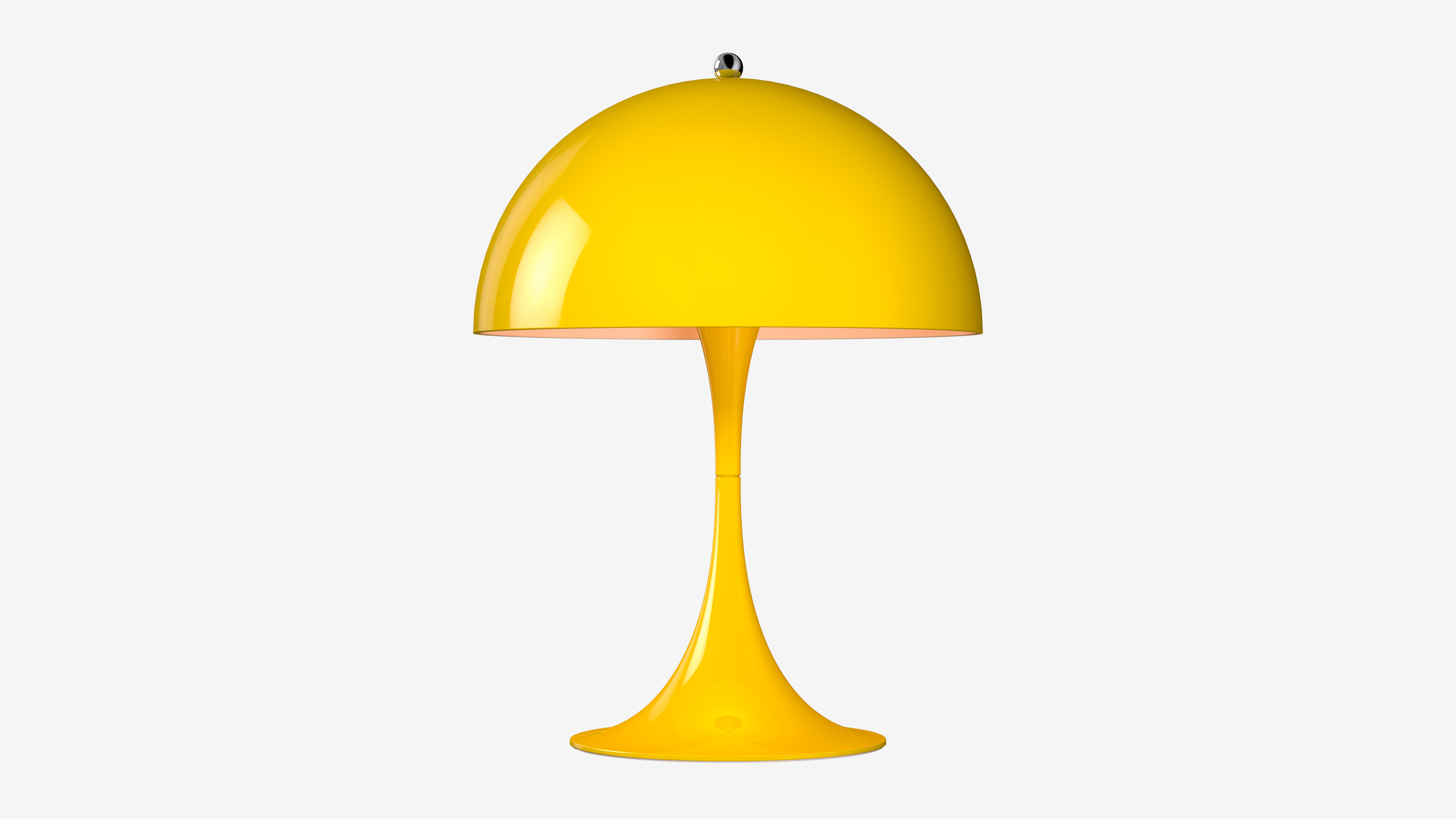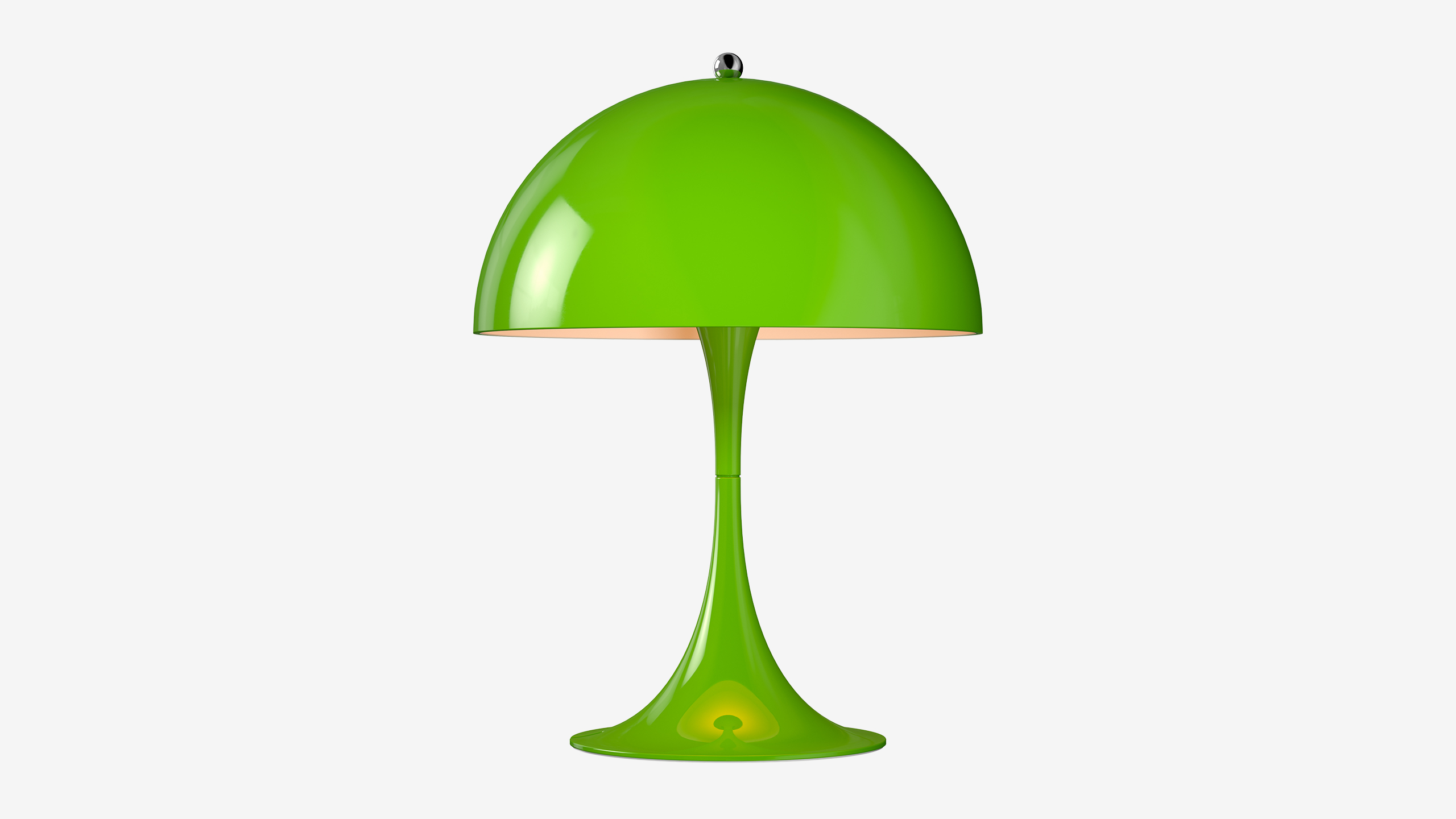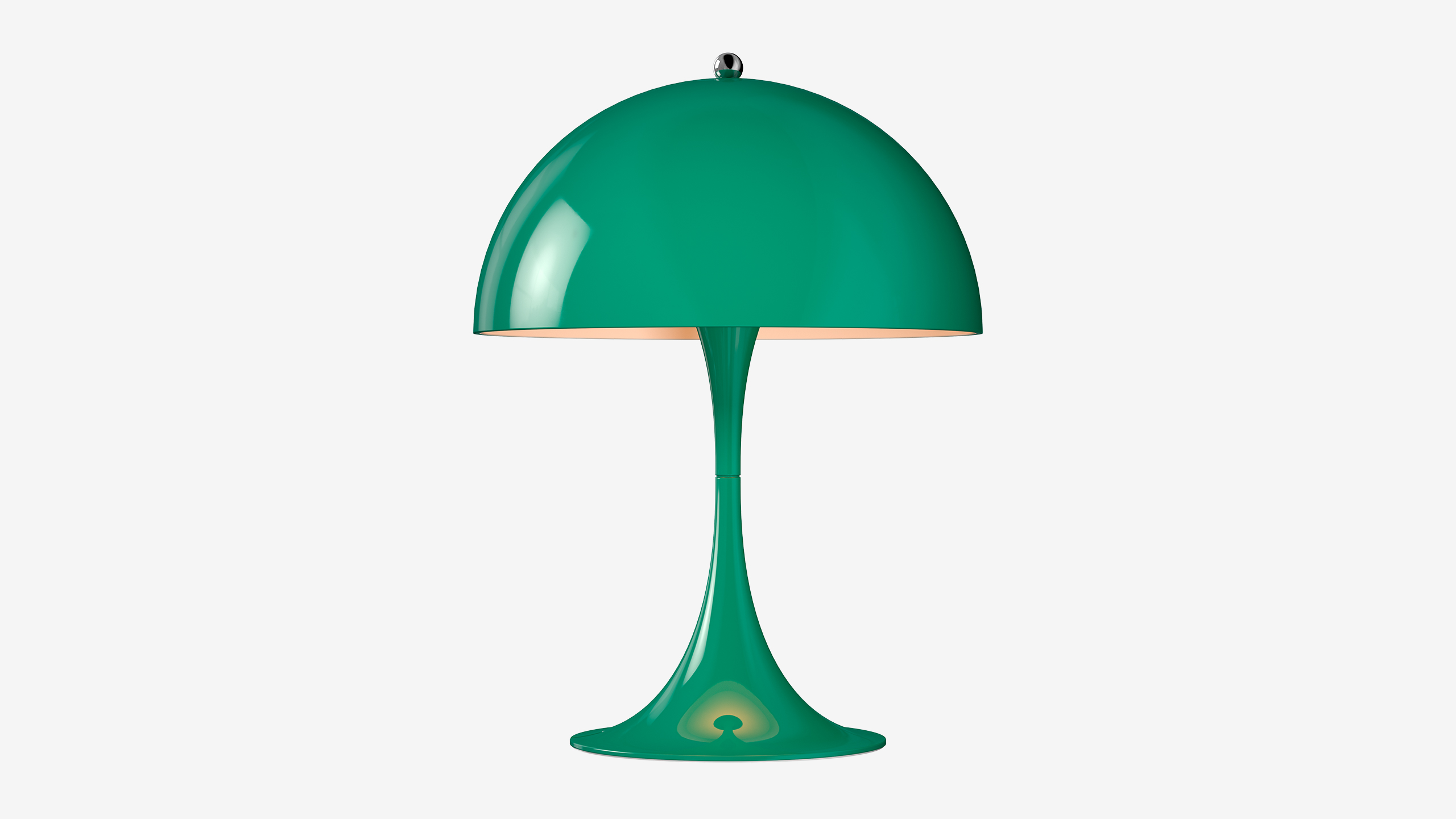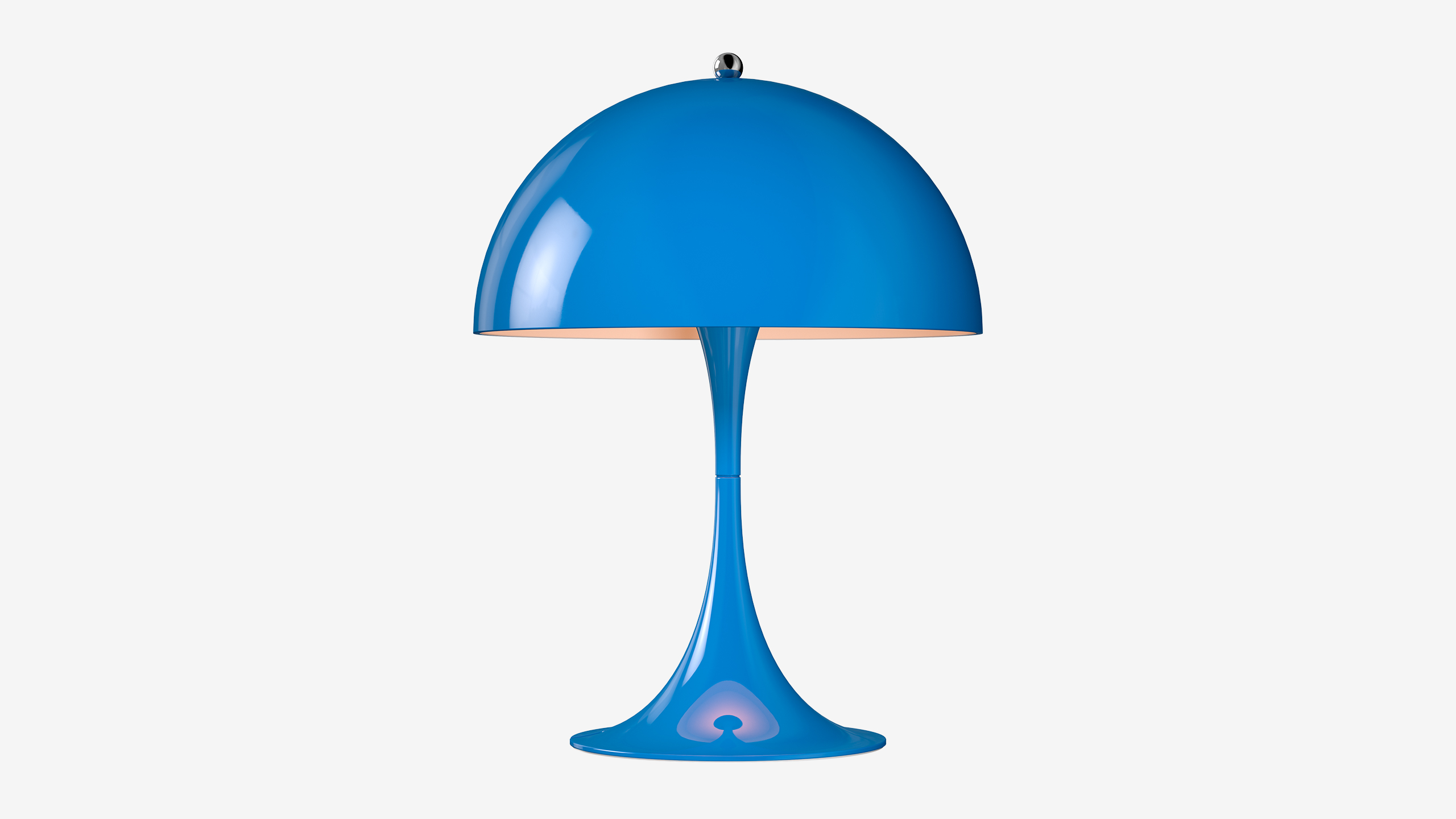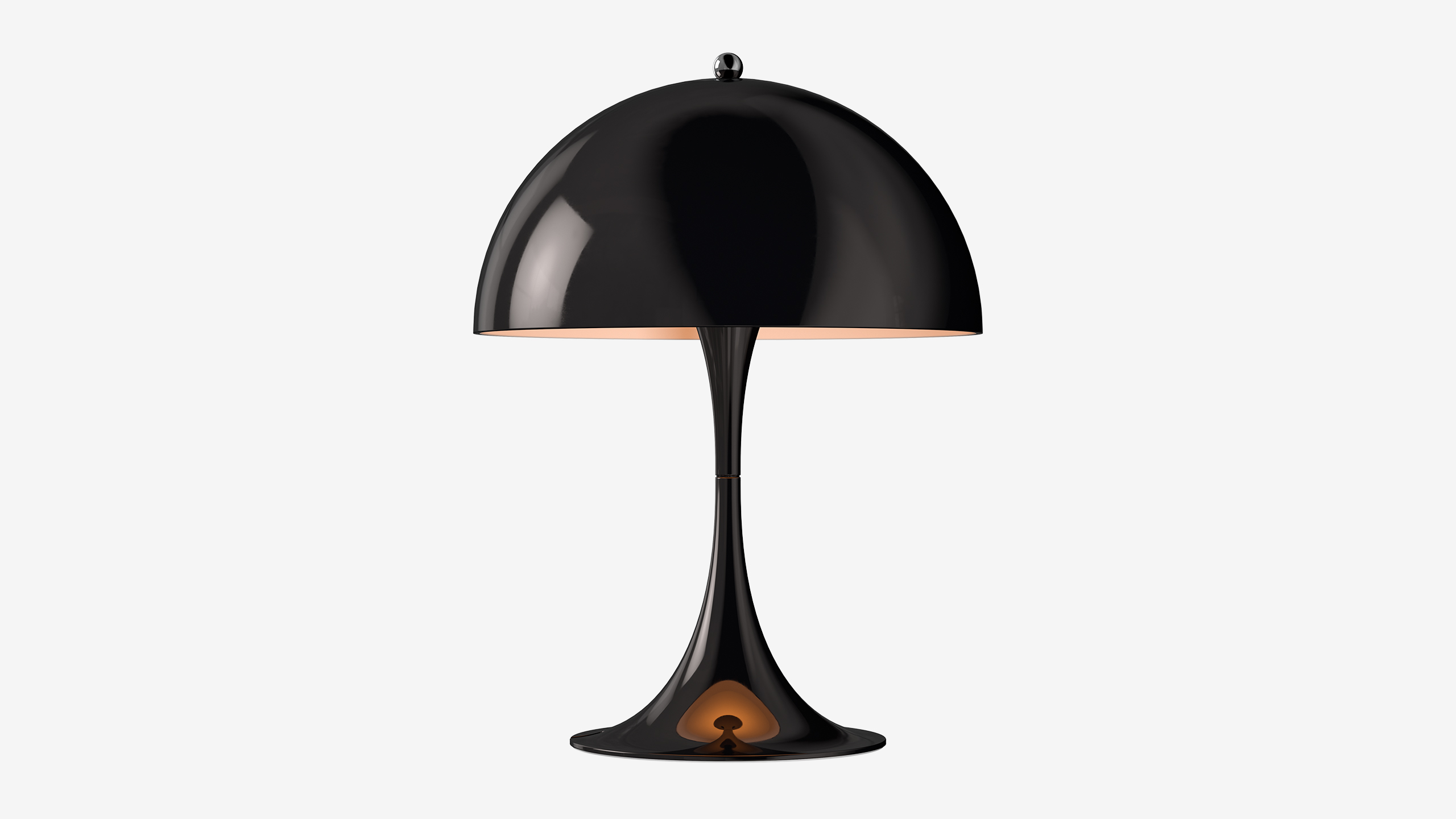 We are passionate about rendering products in an exact but also playful manner.
Our feel for staging and dramaturgy is our most valuable asset to bring life to light, cameras and objects when composing scenes. That the VL38 table lights should put their heads together in a conspiratorial circle was something we visualised from the start. The image was simply to good to resist.
Only the best: depth and motion focus, 32-bit colour depth, Cryptomattes.
Rendering makes images from abstract 3D data. The higher the desired image quality is, the longer the rendering process takes and the more data volume required. This is why we use a similar workflow to film production crews and it is also why we render all images in 32-bit colour depth and Cryptomattes. Which allows us to work on each object and material in post-production without forgoing quality.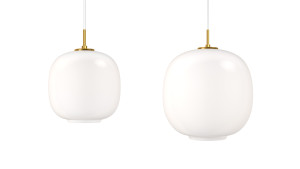 "With their outstanding 3D renderings, Sequenz proves that the high-quality workmanship of Louis Poulsen design classics can be convincingly rendered in virtual presentations. In this sense, Sequenz has done some truly pioneering work for Louis Poulsen."